Welcome to Falcade!
The restaurant L'Aivaz welcomes you to one of the most spectacular places in the Belluno Dolomites, the Falcade Plateau.
You can easily spot us: we have a typical wooden mountain hut, with a large terrace, and many covered tables around the alpine lake.
The restaurant
Our traditional restaurant is the ideal place to relax during the holidays or a trip to the mountains, the view is truly unique! Here, where the most beautiful mountains are laid out before you, you can taste all the flavours of this great territory.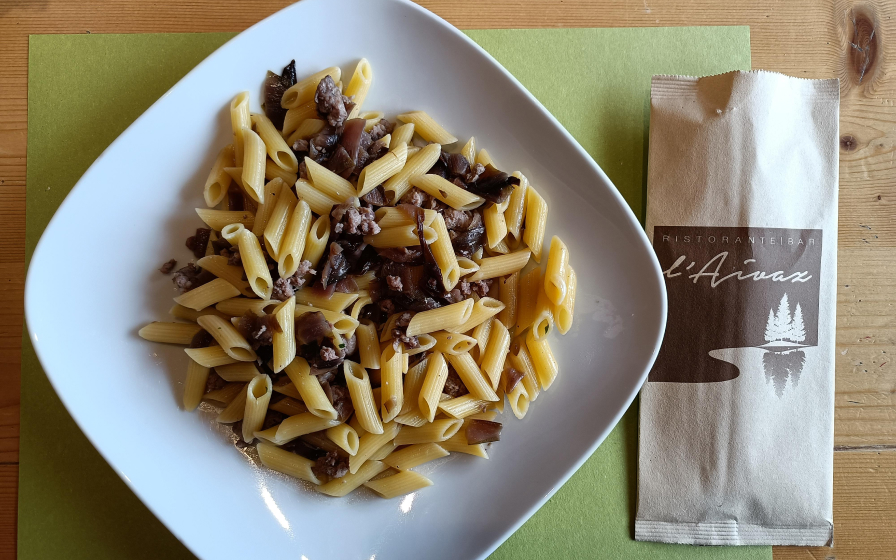 Our cuisine
We select high quality seasonal, locally sourced ingredients, preferably from our mountains. What we prepare for our guests is the fruit of nature and local activities, plus a pinch of creative flair!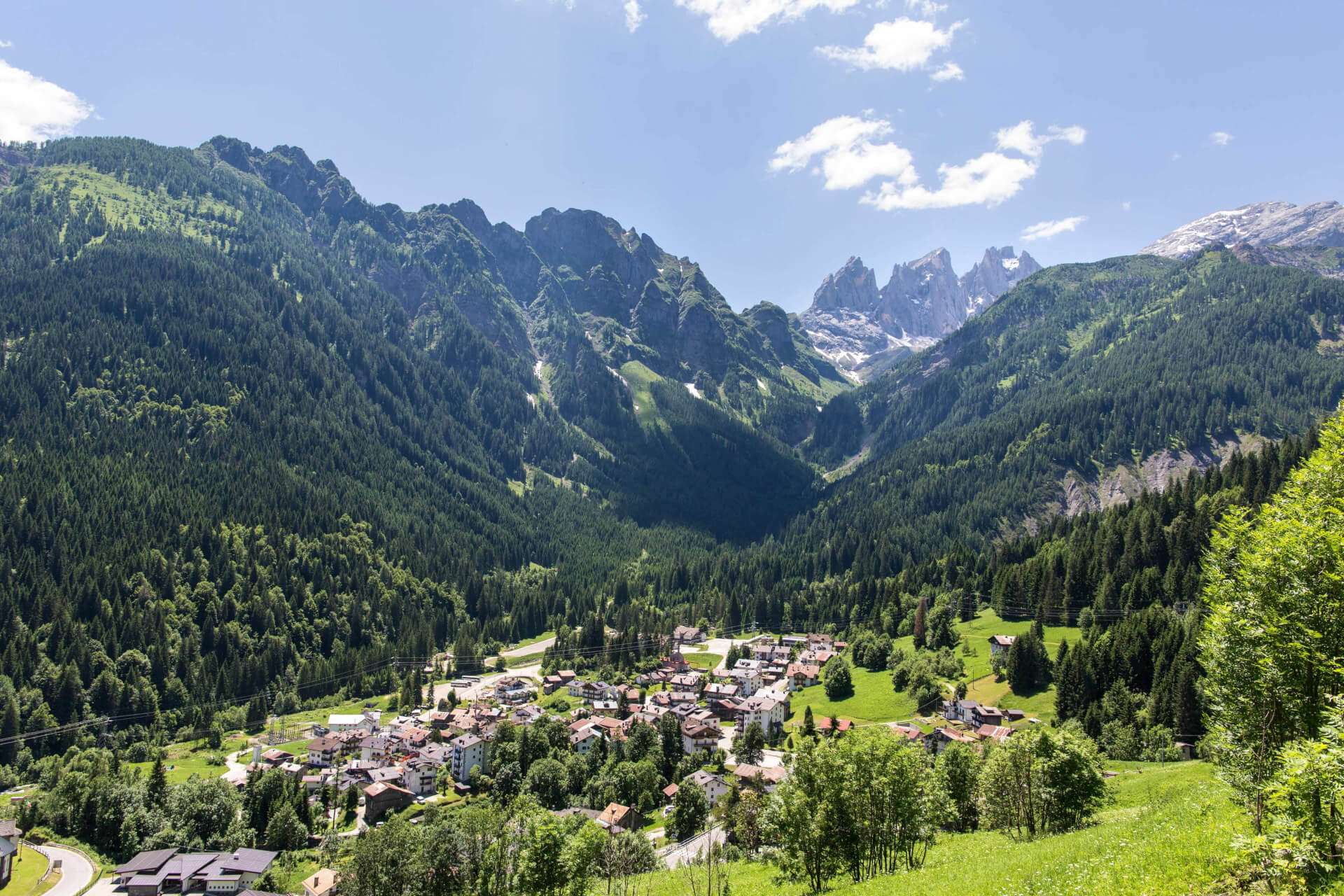 Falcade and the Biois Valley
Falcade is the perfect place for lovers of the outdoors, in all seasons! The Falcade Plateau, where our restaurant is located, is much loved location for its evocative views and excellent sunny exposure.